Frist 10 cores desktop cpu
You'd be forgiven for not noticing, but this time last year Intel debuted its 5th-generation Core architecture codenamed
Broadwell
. On the desktop, Broadwell kept the LGA1150 socket used by
Haswell
before it, with only two processors ever released: the
Core i7-5775C
and
Core i5-5675C
, with no Core i3 or any other models.
Broadwell was essentially a die shrink to 14nm from the 22nm process Haswell used. The most notable upgrade was made to the iGPU which we now know as Iris Pro Graphics 6200. Armed with 48 execution units, it trounced anything we had seen from Intel before, though the main reason for this was a new and unique 128MB eDRAM, otherwise known as the 128MB L4 cache.
Upon release, the Core i7-5775C cost about 10% more than the
Haswell 4790K
, offering no noticeable performance gains when paired with a discrete graphics card. Plagued by limited availability and weak overclocking headroom, Broadwell was quickly overshadowed by Skylake.
Just two short months later, the Skylake-based
Core i7-6700K
arrived on the scene and while it hardly showed earth-shattering performance over the then two-year-old Haswell processors, it provided many more options than Broadwell and thus largely shut the book on that series.
The desktop CPU market is quite strange at the moment and with things seemingly at a standstill for the past two to four years, we are well overdue for some excitement. Intel's releases have been so underwhelming that they are still selling Haswell processors alongside Broadwell and Skylake.
Perhaps the most enticing processors to arrive in the past few years for the performance crowd were those of the Haswell-E range. The
Core i7-5820K
has been a popular choice among enthusiasts: at
$390
it isn't much more expensive than flagship Skylake and Broadwell CPUs while boasting additional cores, cache, and potential performance. Furthermore, at the head of the Haswell-E family we find the
8-core 5960X
, a
$1,050
part aimed at power users.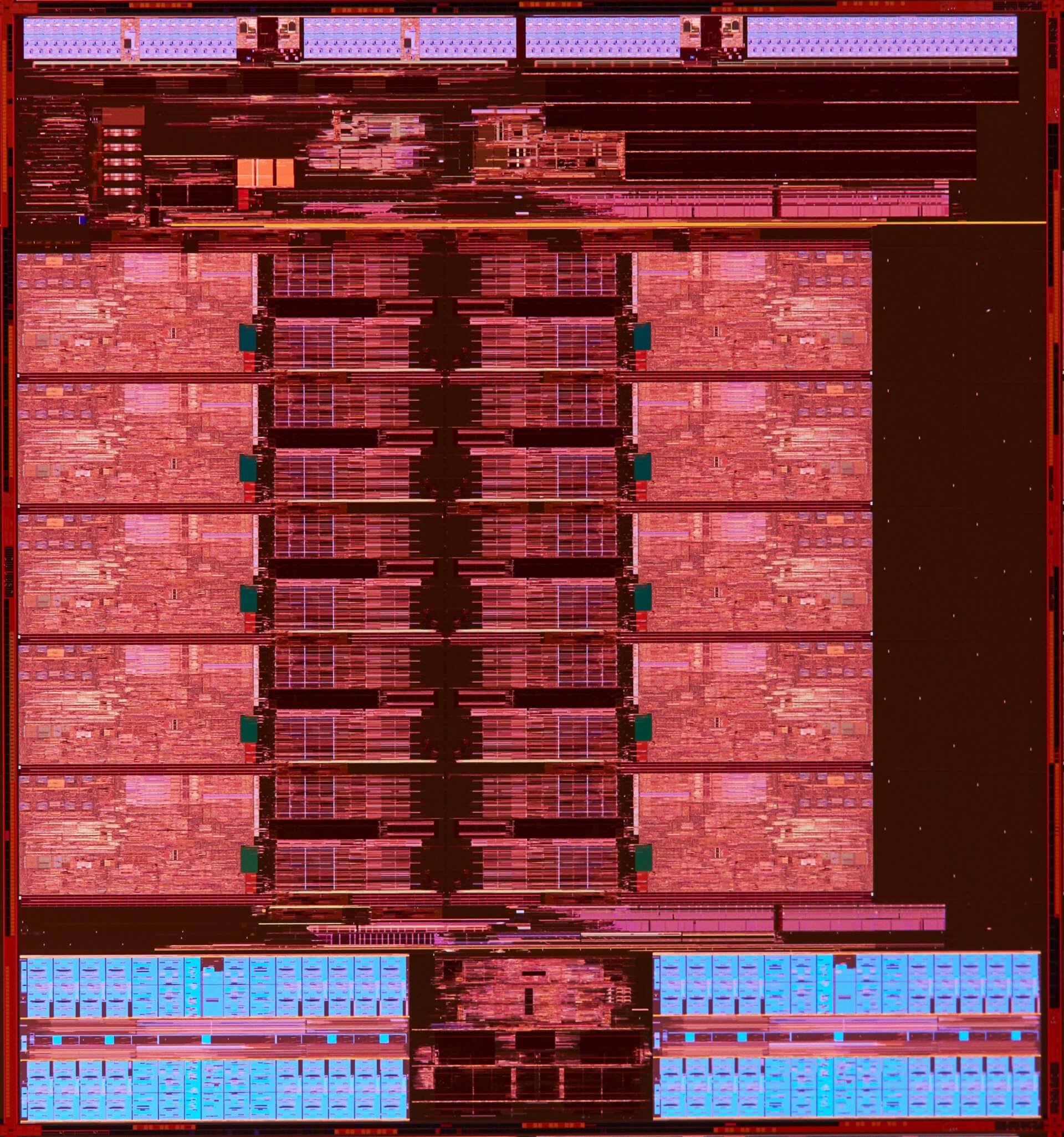 Two years later, it may be time to say farewell. Intel has officially unveiled Broadwell-E, which consists of four processors covering 6, 8 and 10-core configurations. These chips differ quite a bit in terms of specifications and pricing, all the more reason to explore them in better detail.
Meet Broadwell-E: Hide Your Credit Card
We put the following table together in an effort to make it easier for you to compare the Broadwell-E processors alongside previous high-end Intel desktop processors:
| | | | | | | | |
| --- | --- | --- | --- | --- | --- | --- | --- |
| | i7-6950X | i5-6900K | i7-6850K | i7-6800K | i7-5960X | i7-5930K | i7-5820K |
| Base Clock | 3.0GHz | 3.2GHz | 3.6GHz | 3.4GHz | 3.0GHz | 3.5GHz | 3.3GHz |
| Max Turbo | 4.0GHz | 4.0GHz | 4.0GHz | 3.8GHz | 3.5GHz | 3.7GHz | 3.6GHz |
| Cores | 10 | 8 | 6 | 6 | 8 | 6 | 6 |
| Threads | 20 | 16 | 12 | 12 | 16 | 12 | 12 |
| TDP | 140W | 140W | 140W | 140W | 140W | 140W | 140W |
| PCIe Lanes | 40 | 40 | 40 | 28 | 40 | 40 | 28 |
| Memory | DDR4-2400 | DDR4-2400 | DDR4-2400 | DDR4-2400 | DDR4-2133 | DDR4-2133 | DDR4-2133 |
| L3 Cache | 25MB | 20MB | 15MB | 15MB | 20MB | 15MB | 15MB |
| Architecture | Broadwell-E | Broadwell-E | Broadwell-E | Broadwell-E | Haswell-E | Haswell-E | Haswell-E |
| Socket | LGA2011-3 | LGA2011-3 | LGA2011-3 | LGA2011-3 | LGA2011-3 | LGA2011-3 | LGA2011-3 |
| Price | $1723 | $1089 | $617 | $434 | $999 | $583 | $389 |
The base model Core i7-6800K is a 6-core processor supporting 12-threads with a stock speed that's set at a reasonably high 3.4GHz and can stretch as far as 3.8GHz depending on the workload. Priced at
$434
, the 6800K costs 12% more than the 5820K and on paper offers no real advantage, so that's a low blow for enthusiasts.
There is a second 6-core part called the 6850K which also features 6-core/12-threads, though it's clocked 200MHz higher. The key difference being the PCI Express lanes, which have been increased from 28 to 40. This is then a 5930K equivalent, except instead of setting you back
$580
, you'll pay a starting price of around
$617
Moving up we find the 6900K priced at an incredible
$1,089
, which is more than you can expect to pay for the
5960X
and for seemingly few advantages. The 6900K is clocked slightly higher out of the box, supports higher clocked DDR4 memory and offers the obvious advantages that come with a die-shrink, but otherwise there isn't much more to talk about here.
If you thought those first three premiums were rich, then you won't like what we have in store next. For reasons unknown, the
6950X
has a
$1,723
MSRP -- yep, you read that right. That means the 10-core model costs almost 60% more than the 8-core version yet you're only getting a 25% increase in core count.
This is an absurd price to pay and is only further stressed by Intel's own Xeon range. The company's server grade Broadwell-EP range launched in April, and with it came a number of 10-core processors. One of them, the Xeon E5-2640 v4, is priced at
$939
and while it isn't unlocked, it can still operate as high as 3.4GHz. This Xeon E5 chip can also be paired with a second one -- much like
what we did with the E5-2670
on the cheap recently. This means it would be possible to build a 20-core/40-thread system for roughly the same price as the 6950X.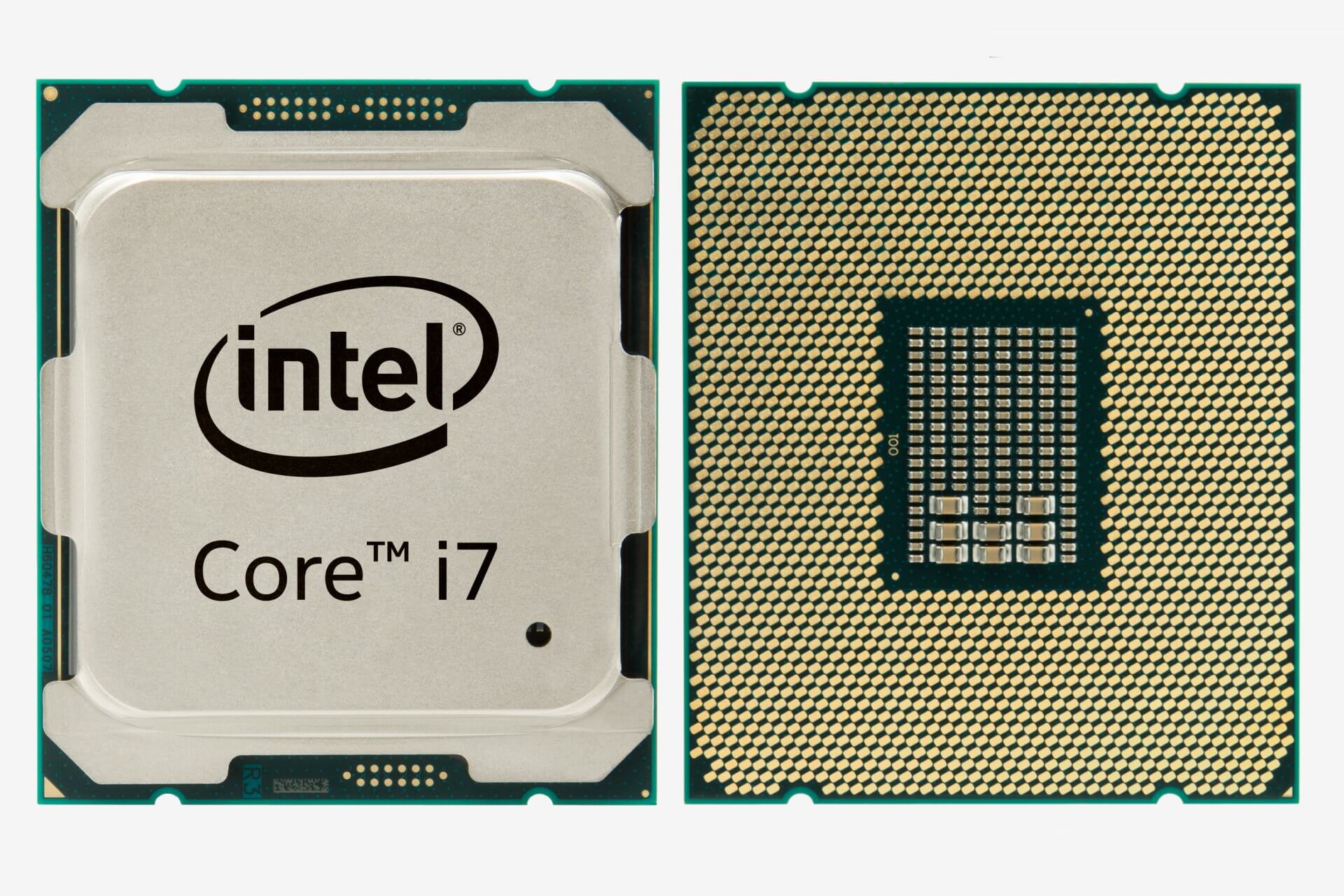 Not only that, but resident CPU/GPU expert Graham Singer (aka "
dividebyzero
") was quick to point out that roughly the same money could buy the
Xeon E5-2680
v4
, a 14-core/28-threaded processor operating at 2.4GHz to 3.3GHz that brings extras such as ECC support for example. Again, with the right motherboard it would also be possible to add a second processor down the track for 28-cores/56-threads. The only downside is the locked frequency and the more limited DDR4 memory support, which sees the official spec call for 2133 memory
All Broadwell-E processors officially support up to DDR4-2400 memory in a quad-channel configuration. This is a 13% boost over the Haswell-E processors' DDR4-2133 spec. That said, I haven't had any trouble running my 5960X with DDR4-2666 memory, so I'm not sure how much more headroom there will be with Broadwell-E.
The only other spec shared by all the processors is their thermal design power of 140w, the same rating given to the 5960X.
Test System Setup
Intel Sandy Bridge-EP System Specs

Intel Xeon E5-2670 (2.6GHz - 3.3GHz)
Intel Xeon E5-2670 (2.6GHz - 3.3GHz)
Asrock Rack EP2C602
G.Skill 64GB DDR3-1866 RAM
GeForce GTX 1080
Samsung SSD 850 Pro 2TB
Corsair RM Series RM100x 1000w
Windows 10 Pro 64-bit

AMD Vishera System Specs

AMD FX-8350 (4.2GHz - 4.40GHz)
Asrock Fatal1ty 990FX Professional
G.Skill 8GB DDR3-2400 RAM
GeForce GTX 1080
Samsung SSD 850 Pro 2TB
Corsair RM Series RM100x 1000w
Windows 10 Pro 64-bit

Intel Haswell System Specs

Intel Core i5-4670K (3.4GHz - 3.8GHz)
Asrock Z97 Extreme6
G.Skill 8GB DDR3-2400 RAM
GeForce GTX 1080
Samsung SSD 850 Pro 2TB
Corsair RM Series RM100x 1000w
Windows 10 Pro 64-bit

Intel LGA2011 System Specs

Intel Core i7-6950X (3.0GHz)
Intel Core i7-5960X (3.0GHz)
Asrock Fatal1ty X99M Killer
G.Skill 16GB DDR4-2666 RAM
GeForce GTX 1080
Samsung SSD 850 Pro 2TB
Corsair RM Series RM100x 1000w
Windows 10 Pro 64-bit

Intel Skylake System Specs

Intel Core i7-6700K (4.0GHz - 4.2GHz)
Asrock Z170 Gaming K6+
G.Skill 16GB DDR4-2666 RAM
GeForce GTX 1080
Samsung SSD 850 Pro 2TB
Corsair RM Series RM100x 1000w
Windows 10 Pro 64-bit